New or replacement boilers to suit your needs
Buying a new gas boiler can be an important and sometimes expensive investment, with installation often costing homeowners more than the boiler itself. Buying a new boiler and having it installed with DJay Plumbing & Heating, however, is a cost-effective solution for your new or replacement boiler installation in Cardiff.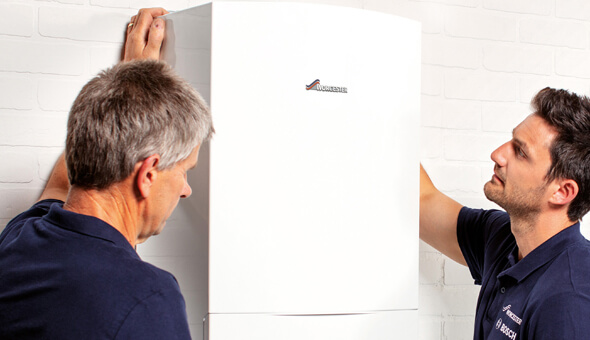 Boiler repairs that you can trust
At DJay Plumbing & Heating, we take enormous pride in ensuring that our boiler repair services can tackle all eventualities at cost-effective prices. We operate to straight and fair principles, carrying out boiler repairs as a long-term fix and not as a short-term solution. We will be in constant communication with you to advise you on how to keep your boiler and central heating system in it best running condition.

Emergency boiler repair
One-off boiler repairs are common in emergency circumstances, such as when you're unexpectedly left without hot water in the middle of winter or have a gas leak in your home. If the worst happens to you and you're in need of emergency boiler repairs, we are here to help. Our gas engineers can carry out emergency repairs as and when a fault occurs with your boiler.

Parts, labour & VAT included in all prices.

Genuine manufacturer replacement parts used


Emergency boiler repairs available