Gas Safety Checks
If you're a letting agent or a landlord, your property's appliance and pipework require annual gas safety checks to ensure they are operating to a suitable standard. Here at DJay Plumbing & Heating, we can help fulfil this legal requirement by conducting a full and approved gas safety check resulting in the issue of your landlord's gas safety certificate.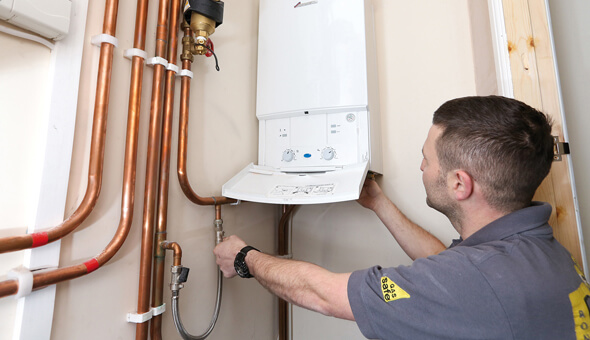 Your responsibilities as a landlord
As a landlord, you need to be aware that you are responsible for the safety of your tenants. Your legal obligations apply to a wide range of accommodation types occupied under a lease or licence, including (but not limited to):
Residential properties provided for rent by local authorities, housing associations, private sector landlords, hostels and co-operatives.

Rooms, let in bed-sit accommodation, private households, hotels and bed and breakfasts.

Rented holiday accommodation such as flats, chalets and caravans.
The Gas Safety (Installation and Use) Regulations 1998 outline the responsibilities of landlord to ensure gas appliances, fitting and chimneys/flues provided for tenants are safe. We can help to provide the necessary landlord gas safety certificate.
Reliable and prompt safety checks
Having the ability to call a Gas Safe registered engineer to provide safety checks on all your gas appliances quickly and thoroughly is important, especially for a landlord. Your gas safety certificate is valid for 12 months, with copies provided to the landlord, tenant and DJay Plumbing & Heating. These must be renewed annually in order to remain compliant.
The Gas Safety Certificate covers:
Conduct a gas tightness test
Inspect standing & working gas pressures
Inspect burner pressure & gas rate against manufacturer's instructions
Check for suitable ventilation
Test flue for removal of combustion materials
Ensure all safety devices are working correctly
Inspect signs of unsafe operation
Conduct any further gas safety checks required